John's Manville
Johns Manville, a Berkshire Hathaway company, is a leading manufacturer and
marketer of premium-quality building insulation, commercial roofing, roof insulation, and specialty products for commercial, industrial, and residential applications.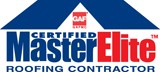 GAF Materials Corporation
Whatever your need in roofing, GAF's superior quality products and comprehensive roofing specifications can meet your needs for a complete, single-source installation.
Malarkey
Malarkey Roofing Products has manufactured quality roofing products for over fifty years. We offer a full line of residential roofing products and one of the most advanced lines of commercial roofing systems
Auburn Tile
USA owned and made concrete roofing tiles, longer lasting, fire resistant, quality materials, colored through out.

Deleo Clay Tile Company
It complements the old world grace of a sun washed Italian, completes the sophisticated simplicity of a classic craftsman, and lends itself to a range of contemporary statements from exuberant to subdued.

Eagle and EagleLite
EAGLE Roofing Products superior standard weight and lightweight concrete roofing tiles are produced in a state-of-the-art production facility located in Southern California.

Hanson   
a world leader in the production of aggregates, bricks, concrete and concrete products, added Pioneer Roofing Tile to the Hanson group of companies in late 2000 as a suitable partner with a well-established reputation for producing standard-setting, concrete roof tile.

MCA Superior Clay Tile
If one word were to summarize MCA (Maruhachi Ceramics of America, Inc.) and its tile products, that word would be quality.

Monier Lifetile - A Boral Roofing Company
Tile is an internationally recognized premium roofing product providing the qualities of timeless beauty, fire safety and durability setting the standard for roofing excellence.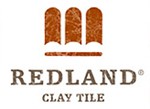 Redlands
Redland Clay Tile. From the heart of the land. Naturally this ideal befits the name, because the clay of every two-piece Redland tile is truly of the earth.


West Tile
Westile roof tiles are designed to provide years of protection in all climates, coupled with a wide selection of colors and profiles to enhance any architectural style.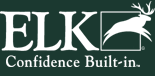 **2009 ELK was puchased by GAF
**2008 US Intec was purchased by GAF