Saving Money with Regular Roof Maintenance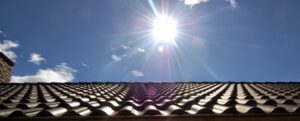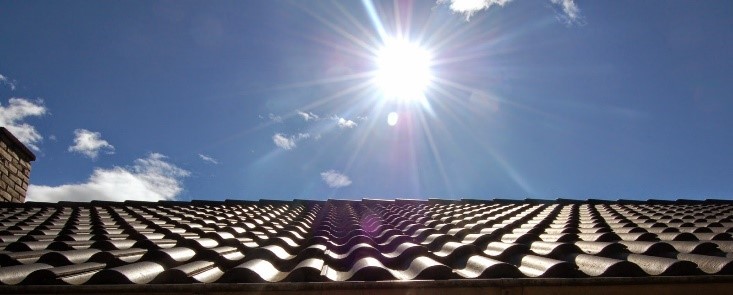 Most people don't spend too much time thinking about the condition of their roof. But, the old expression "an ounce of prevention is worth a pound of cure" certainly applies when it comes to roofing maintenance. The costs associated with routine maintenance of your roof doesn't amount to much; the costs of ignoring routine maintenance, however, can be significant.
In the long run, you will save money with regular maintenance done now!
10 Things You Can Do Now
Here are a few tips for keeping your roof in tip-top condition:
Trim back trees. To prevent damage to your shingles, trim back and remove overhanging tree branches or those getting close to your roof.
Keep gutters clear. Leaves and other miscellaneous debris can clog your gutter system, allowing water to back up into the attic or living areas of your home. It's a good idea to check your gutters at least twice per year. Inspect your gutters, too, for sagging or other signs of damage.
Check downspouts. In addition to the gutters, make sure your downspouts are also free of congestion. If they are clogged, they can't channel water away from your home.
Remove excess debris. Even a small layer of debris accumulation could potentially lead to moisture build up or a roof collapse. If the debris piles up, carefully remove debris off the roof.
Ensure proper ventilation. This is one of the most important elements in extending the life of your roof. Without proper ventilation, heat and moisture can accumulate in the attic, leading to roof rot and deteriorating insulation.
Ensure adequate insulation. A properly insulated attic space will allow your roof to perform at peak efficiency.
Look for storm damage. After a big storm, inspect the interior of your home for water stains. Check the outside for damaged shingles.
Check for moss or algae. Have your roof cleaned if your roof is starting to collect moss or algae.
Inspect flashings. Many roof leaks begin at flashing points, where the main body of the roof meets up with the home's siding, chimneys or skylights. Check the flashings for holes, cracks, or other signs of damage or deterioration.
Consult with an expert. An experienced roofer, like Urbach Roofing, can provide a no-obligation consultation to help you in maintaining and caring for your roof. Take advantage of our skill and know-how to keep your roof performing its best.
Call your experienced roofing contractor if you need help with roofing maintenance or need a quick inspection. Urbach Roofing, Inc. has been serving customers, all year round, for more than 45 years! Our family-owned business is known for quality, integrity and professionalism.
Call our office at (760) 471-5065 for your roofing estimate today!
From new roof installations to roof leak repairs, we offer reliable, affordable and professional roofing services throughout San Diego County, and we look forward to serving you!